Extensively applicable, easy to use
The functions of sycat eLU
Whether safety instructions, e-learning, promotion of talents or qualification management – sycat eLU is universally applicable throughout the company.
Because we offer a wide range of useful and flexible tools not only for team leaders, HR managers and security managers.
For instance the easy tu use authoring tool, the integrated seminar manager or the clear qualifcation matrix.
Thanks to the process-oriented structure, sycat eLU becomes an indispensable part of the integrated management system.
Learning is also a motivating experience for employees anywhere and anytime thanks to the barrier-free interface.
E-learning – All employees, anywhere, anytime
Nothing needs to be explained here: sycat eLU is simply intuitive to use. Whether on tablet, smartphone, PC or even on kiosk systems and stand displays in the reception area or the production hall.
After all, we don't like barriers when it comes to reaching colleagues, teams or visitors and contractor employees.
In this way, nothing stands in the way of the actual goal: the sustainable transfer of knowledge and skills within the company.
Learn more
Instruct, quickly and safely
Save time, costs and nerves! Why not conduct your safety briefings and training electronically?
With sycat eLU you can organize instructions, further education and training programs for your employees or briefings for suppliers, visitors and external employees in no time.
It goes without saying that the evidence is documented centrally and in accordance with the audit. At least with sycat eLU!
Learn more
Manage seminars easily
Show presence! With the Seminar Manager from sycat eLU you organize and manage all attendance events. Whether it's a personal safety briefing or a seminar for hundreds of employees.
Book rooms, keep lists of participants, plan dates as well as capacities and ensure complete documentation and evaluation of the events held.
Learn more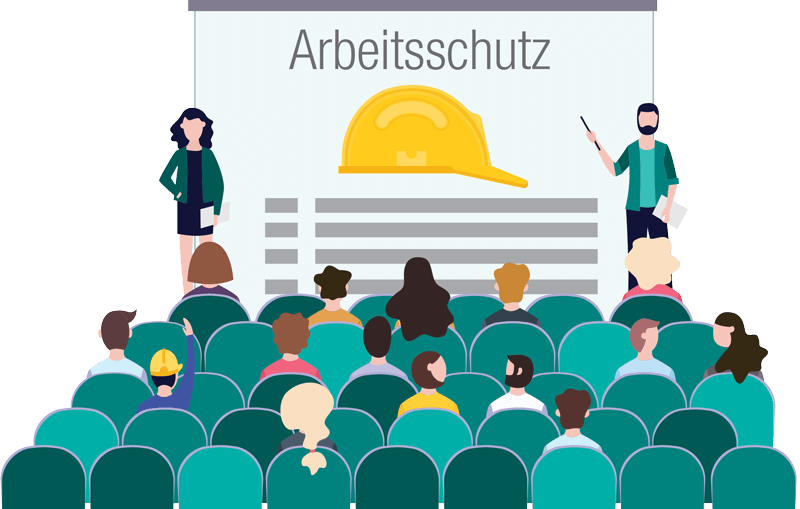 Implementation support and consulting
Implementing a learning management system in a company is not something you do on the side. What scope and features must the LMS have? How does it fit into the IT landscape? Which role concept is required? Who trains those responsible?
Don't worry, we won't leave you alone!
With our many years of experience, we can help you implement sycat eLU in your company. From the initial consultation to the introductory workshop, the training of trainers to support and reviews.
Individual reports, audit-proof evidence
What is the state of knowledge in the company? What competencies are about to expire? Have all contractor employees received the proper briefings?
With the individual reports of sycat eLU you will find out in seconds. And the auditors are happy too.
How great is the potential for digital learning in your company? Let´s find out!
Further training, customer training, visitor instruction – what possibilities and opportunities does e-learning open up in your company? Let´s find out together in a short and free presentation of sycat eLU and its advantages.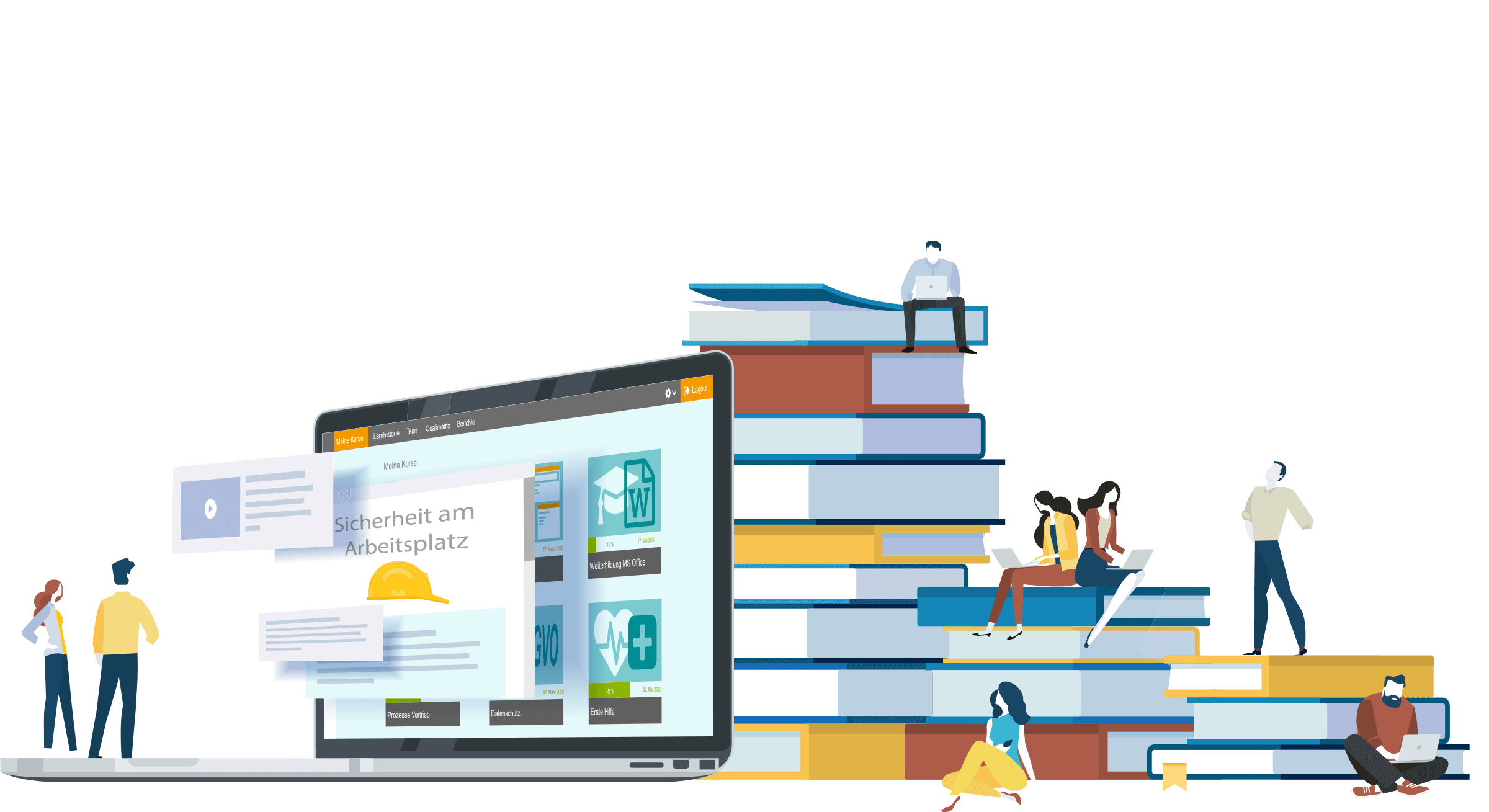 Our services for your success
That's what you get with sycat eLU
We advise you competently on all questions relating to the configuration, integration and potential of your learning management system.
Book standard training courses and instructions directly from the catalog or let us develop your individual learning content.
Maximum accessibility – maximum data protection. Certainly with our certified cloud solution according to ISO 27001.
We hold extensive introductory workshops and train those responsible and trainers. Online or presence.
We support you with the integration into the IT as well as with the smooth operation. Fast, competent, personal!
Learning management as part of the integrated management system. Integrate e-learning into your process landscape.
Communicate knowledge quickly and safely –
guarantee sustainable learning success –
increase long-term efficiency in the company