The eLearning standard for the entire company
This is, what sycat eLU can do
Increase knowledge, skills and performance in the company with barrier-free learning, safe instruction and the targeted promotion of employees!
With sycat eLU you get the all-round carefree package when it comes to e-learning and qualification management in the company.
sycat eLU – This is a comprehensive learning management system that can be used quickly and includes everything that goes with it.
Create your own learning content with the Authoring tool, organize classroom training with the Seminar Manager or control the qualifications of your employees with the Competence matrix.
sycat eLU – This is a complete learning platform in the cloud , flexible and easily accessible for all employees, with bookable learning content and extensive services .
Imparting knowledge, increasing skills – easily, anywhere, anytime.
How great is the potential for digital learning in your company? Do a quick analysis here!
Further training, customer training, visitor instruction – what possibilities and opportunities does e-learning open up in your company? Find out here in a short and free online analysis!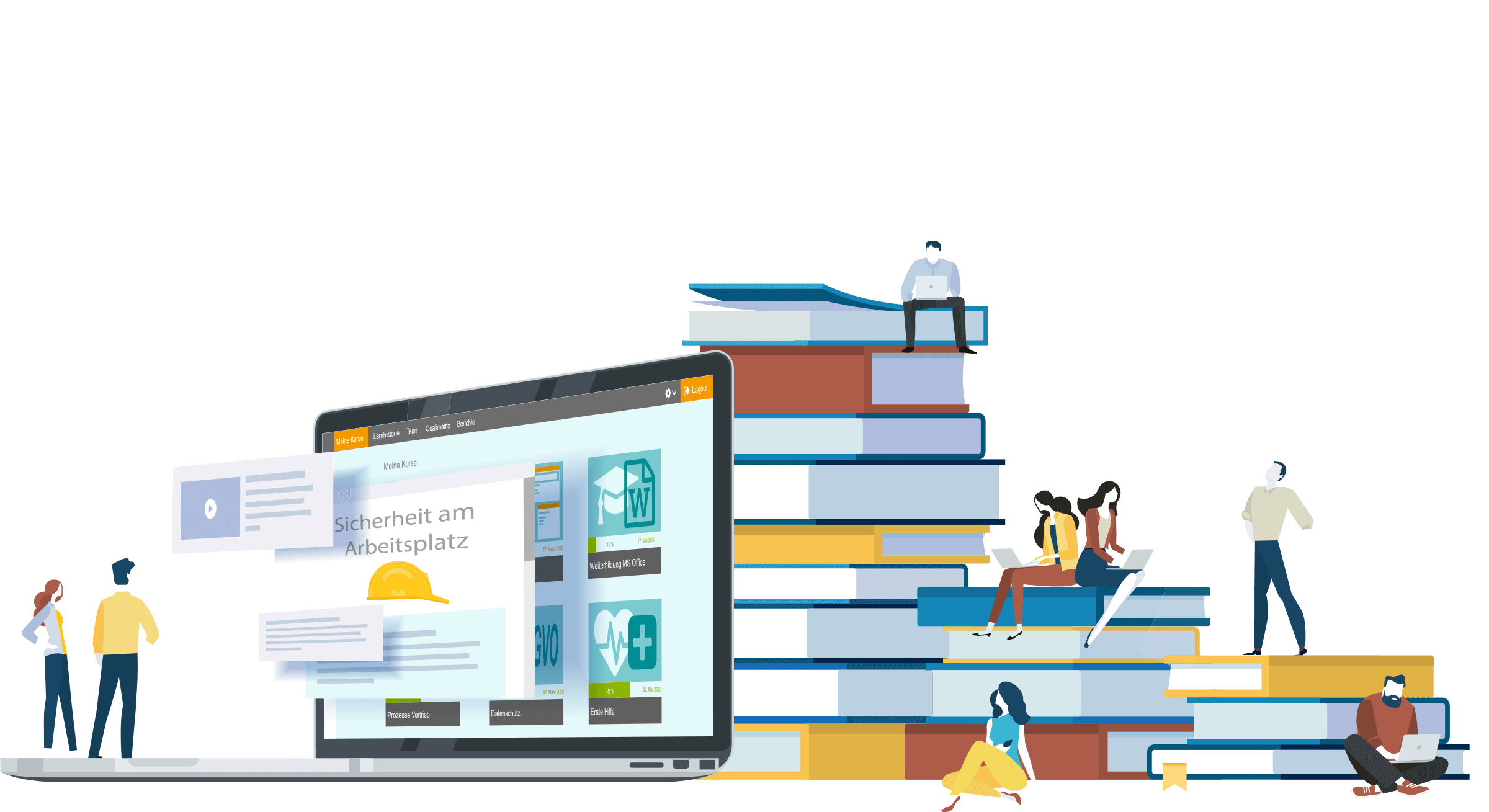 Our services for your success
That's what you get with sycat eLU
We advise you competently on all questions relating to the configuration, integration and potential of your learning management system.
Book standard training courses and instructions directly from the catalog or let us develop your individual learning content.
Maximum accessibility – maximum data protection. Certainly with our certified cloud solution according to ISO 27001.
We hold extensive introductory workshops and train those responsible and trainers. Online or presence.
We support you with the integration into the IT as well as with the smooth operation. Fast, competent, personal!
Learning management as part of the integrated management system. Integrate e-learning into your process landscape.
Company-wide applicable and practical
sycat eLU for all business areas
E-learning solutions for companies in practice
Communicate knowledge quickly and safely –
guarantee sustainable learning success –
increase long-term efficiency in the company